20 weird but practical gifts people will actually use
Posted by Randy Roesch on Friday, December 13, 2019 at 9:00 AM
By Randy Roesch / December 13, 2019
Comment
Life gets better when it gets a little weird, and the same is true for the holidays. While everyone around you is busy snatching up Instant Pots and humming along to the tune of Mariah Carey's "All I Want for Christmas Is You" again, don't just blend in with the crowd. You can stand out—in a good way—and have a little fun along the way by gifting a few of these hilariously odd but also really useful products.
1. For the beauty lover: This awesome but also kind of gross cream made from snail ooze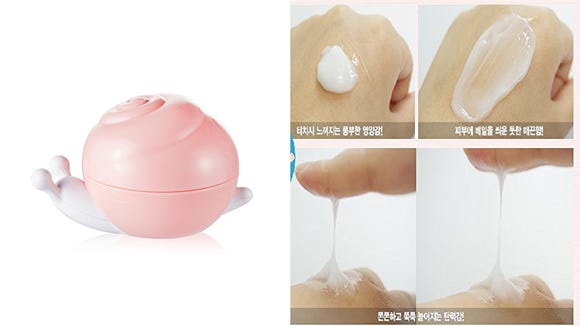 The new big beauty thing? It's snails. More specifically, it's snail slime. If the thought of putting icky snail goo all over your face makes your skin crawl (or in this case, since we're talking about snails, "glide"), then you ain't the only one. But even still, this K-beauty ingredient is all the rage right now because apparently, it works. There are hundreds of snail slime extract creams and masks out there, but writer Izzy Kagan swears by this one from LadyKin. "I never thought I'd be moisturizing my face with snail slime but here I am in 2019, loving this cream by LadyKin," says Izzy. "Aside from the adorable packaging, it leaves your skin feeling smooth and hydrated, and a little goes a long way."
Get the Ladykin Affinitic Snail Cream on Amazon for $14.99
2. For the constant traveler: This innovative travel pillow
Designed by a flight attendant and named the British Invention of the Year in 2012, this pillow doesn't look anything like other travel pillows and that's part of why it's so good. It comes in a J-shape (hence the name), and the hook of J is used to support your chin and keep your head from falling forward, while the rest provides support for your head to lean against. Another perk to the J-Pillow? It's incredibly soft to the touch, too.
Get the J-Pillow and Carrying Bag on Amazon for $29.95
See the rest of the list here.