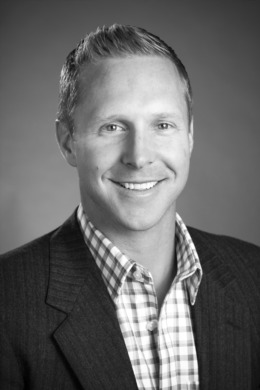 Although born and raised in Southern California, Randy Roesch realized at an early age that his true calling was the mountains,specifically the Eastern Sierras. Filled with memories of exploring the Mammoth Lakes area and enjoying all of the outdoor recreation the Sierras afford, the University of Nevada proved itself a natural choice for college and Randy was ecstatic to and an instant bond with Lake Tahoe. With a healthy balance of education and recreation, he graduated from the Dean's list with bachelor degrees in both Art History and Construction Engineering while playing on the university rugby team.
While owning and managing a company focused on the acquisition and renovation of foreclosed property, Randy became increasingly intrigued by the opportunities in real estate. He began building homes on spec and the experience gained through those ventures gave him first hand knowledge of both sides of the real estate transaction. As fate would have it, while on a skiing trip in Alaska, Randy was introduced to the managing broker of Sierra Sotheby's International Realty. Randy was quickly convinced the Sotheby's team is where he belongs and it has been a continued privilege working with such a respected and globally recognized brand. Randy says, "Having the good fortune to represent one of the most renowned luxury brands in the world has been a remarkable experience." Randy is a perfectionist and his attention to detail, responsiveness and practice of holding client'sneeds above his own has resulted in a book of business that has continued to grow year after year.
Randy brings with him over 13 years of experience buying and selling luxury properties, short sales, 1031 exchanges, construction management and investment analysis. Randy's extensive knowledge of real estate development, the vast resources of Sotheby's International Realty and the belief that you, the client, is the most important element of the real estate equation, have made Randy a respected top producer and the Realtor® of choice for your next transaction.
Away from the office, Randy is an avid all-season outdoorsman and Crossfit advocate but his biggest passion has always been skiing. He also enjoys building hot rods and volunteers at the SPCA animal shelter. He can usually be found spending his time taking in the beauty of Tahoe in the company of good friends and his yellow lab, Tioga.